Benefits for You
As a Gatekeeper of the Garden, you will enjoy:
Unlimited year-round admission.
Reserved parking
Prominent recognition on the Gatekeepers of the Garden board
Special invitation to exclusive annual Gatekeepers Celebration in the historic Hall of Giants
Recognition in The Garden newsletter, annual report, and other communication pieces
Unlimited guest passes upon request.
Exclusive insider updates and invitations to members-only events
Personal guided tours upon request.
50% discount on Facility Rental
10% discount in Garden Gift Shop and Garden Café
Reciprocal admission to 340+ arboreta, gardens and museums across the United States and Canada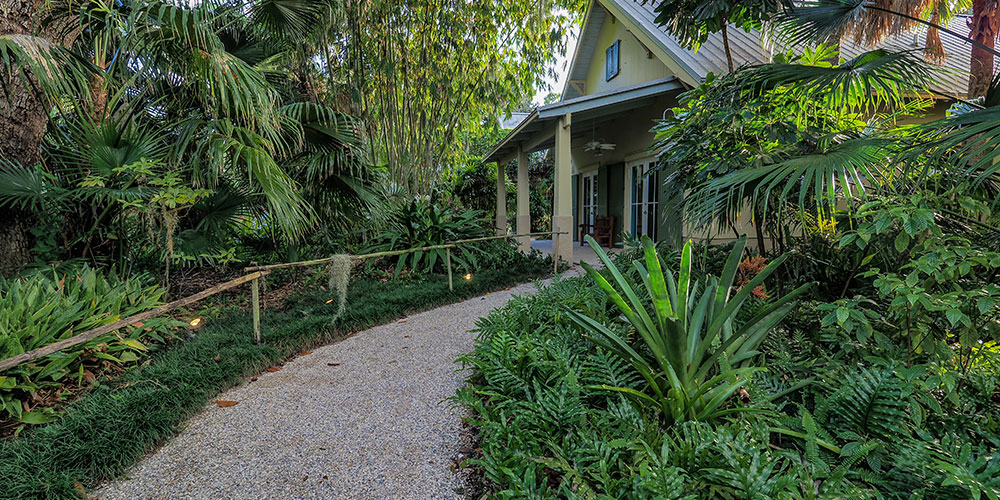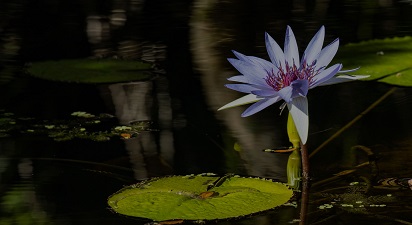 We thank our Gatekeepers of the Garden for their extraordinary commitment and loyalty to McKee Botanical Garden.
Director's Circle $10,000
Jean Thomas Lambert Foundation
Mr. and Mrs. Paul D. Kaneb
Mrs. Whitney MacMillan
Visionary $5,000
Mrs. David Baldwin
Mr. and Mrs. R. William Becker
Mr. and Mrs. Everett Cook
Mr. and Mrs. Willem de Vogel
Ms. Laura Fadden
Ms. Elizabeth Frappier
Stephanie P. Hurtt
Ms. Karen Katen and Mr. Robert Williams
Mr. and Mrs. William Lane
Mr. and Mrs. Barry MacTaggart
Mr. and Mrs. George Marshall
Mrs. Karen K. Meyer
Olivia Delacruz Foundation
Mr. and Mrs. Donald Patterson
Mr. Jay Petersen and Ms. Lizzie Hallinan
Mr. and Mrs. Theodore Price
Mr. and Mrs. Donald B. Riefler
Mr. and Mrs. John J. Schumann, Jr.
Ms. Dorothy Sprague and Mr. William Benedict
Dr. and Mrs. William K. Stubbs
Mr. and Mrs. William C. Stutt
Mr. and Mrs. John W. Taylor III
Mrs. Georgia E. Welles
Mr. and Mrs. B. Robert Wood
Benefactor $2,500
Mr. and Mrs. Robert Allen
Mrs. Janet A. Baines
Mrs. Herman Becker
Mr. and Mrs. Paul A. Becker
Mr. and Mrs. Peter Benedict II
Dr. and Mrs. William Blackburn II
Mr. and Mrs. James H. Carney II
Mr. and Mrs. Thomas Corr III
Mr. and Mrs. John H. Dobbs, Sr.
Mr. William F. Glavin
Mrs. Natalie C. Jackson
Mr. and Mrs. William J. Kirby
Mr. and Mrs. Robert F. McCabe
Mr. and Mrs. David N. Moulton
Mr. and Mrs. Peter O'Malley
Mr. and Mrs. G. Alexander Ross
Mrs. Helen E. Stone
Mr. and Mrs. James T. Ueltschi
Gatekeepers of The Garden - $1,500
Ms. Rosamond W. Allen and Mr. Paul E. Landry
Francesca and Bradley Anderson
Anonymous
Mrs. Lois W. Appleby
Mrs. Marilyn P. Asplundh
Mrs. Peter B. Benedict
Mr. and Mrs. H.K. Benham III
Mr. and Mrs. D. Theodore Berghorst
Mr. and Mrs. Dudley Blossom III
Mrs. Margaret H. Bragg
Mr. and Mrs. Douglas Branson
Mr. and Mrs. Lawrence Brashears
Mr. and Mrs. Theodore Brickman
Mrs. Nancy Briggs
Mr. and Mrs. William C. Buck
Mrs. Donald Buebendorf
Mr. and Mrs. Bruce Burton
Mr. and Mrs. Emanuel Calabro
Mr. and Mrs. Richard B. Candler
Mr. and Mrs. Peter Cherry
Mrs. Jonna Chewning, Jr.
Mr. and Mrs. J. Sheldon Clark
Mrs. Herbert D. Condie III
Mr. and Mrs. Edward N. Dayton
Mr. and Mrs. Rohit Desai
Ms. Dorinda Dodge
Mr. and Mrs. Guy Dove III
Mrs. Edward du Pont
Mr. and Mrs. John W. Edwards
Mr. and Mrs. Charles S. Foresman
Mr. and Mrs. Guy Fritts
Mr. and Mrs. Eugene A. Gargaro, Jr.
Mr. and Mrs. Jack G. Gasche
Mr. and Mrs. L. Nicholas Geeslin
Mr. and Mrs. John C. Goodall, Jr.
Mr. and Mrs. Herbert W. Gullquist
Mr. and Mrs. Brian Griffin
Mrs. Ann G. Hamner
Mrs. Barbara B. Hauptfuhrer
Mr. and Mrs. John Heins
Mr. and Mrs. Alan Hoblitzell
Mr. and Mrs. Louis L. Hoynes, Jr.
Mr. and Mrs. Scott Hurley
Mrs. Elizabeth S. Jacobsen
Mrs. E. Bradley Jones
Ms. Robin Jones
Mr. Robert Jureit
Mr. and Mrs. Henry K. Justi
Ms. Lisa M. Kahle and Mr. Thomas Tierney
Barbara and David Kaytes
Tom and Karen Keating
Mr. and Mrs. Vernon Khail
Mrs. Rosemary F. Kotkowski
Mr. and Mrs. John C. Kurtz
Mrs. Arthur McKee Latta
Mr. and Mrs. John Lee
Ms. Anne Linville and Mr. Mark Mistretta
Mr. and Mrs. Jeffrey Lockhart
Mrs. Ellie Lloyd
Nancy and John Luther
Mrs. Gail Malin
Mr. and Mrs. Peter A. Manz
Mr. and Mrs. Henry J. Maresi
Mr. and Mrs. John McClure
Mrs. Marilyn P. McConnell
Mr. and Mrs. Ross McConnell
Dr. and Mrs. David J. McKenna
Mr. and Mrs. Matthew McManus
Mr. and Mrs. Edward A. Michael
Kyle R. and Lisa W. Miller
Mr. and Mrs. J. Earl Morgan III
Mr. and Mrs. James Morphy
Mrs. Patrick C. O'Brien, Jr.
Mr. and Mrs. John A. O'Steen
Ms. Claudia Owen and Mr. Robert Formisano
Mr. and Mrs. Donald Patterson
Mrs. Deborah Peniston
Mr. and Mrs. William Penney
Mr. and Mrs. Ronald J. Rennick, Jr.
Mr. and Mrs. Randall D. Rogers
Gavin and Marcia Ruotolo
Mr. and Mrs. Richard E. Sameth
Mr. and Mrs. Robert A. Schneider
Ms. Susan Schuyler Smith
Dorothy W. Sprague and William J. Benedict, Jr.
Mrs. Henry G. Stifel
Mrs. Shelley S. Sweeney
Dr. and Mrs. Glenn Tremml
Mr. and Mrs. W. James Truettner, Jr.
Mrs. Anne D. Wallace
Mrs. Ann P. Webber
Welsh Family Foundation
Mr. Kenneth L. Wessel
Mrs. Mary Lou H. Young